WELCOME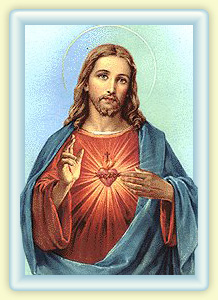 GOD IS LOVE
However God Himself being eternal, cannot contain in Himself anything temporal and passing, or just coming into being, but what is within Him is eternal, like unto Himself, He can only place outside of Himself, so that they can be seen, in order that they may obtain a natural independence. And when He does that, then is this issue from Him an act of creation and for that being who is a thought of God, placed as it were in freedom external to Him, through His Power and Wisdom, there first begins the period (or rather state) of permitted self activity, for the acquiring of a permanent, independent existence, as it were outside God, even although actually within Him.
And the Baby smilingly replied: "Joseph, do you really know how man should pray to God?
See, you do not know that completely, so I will tell you.
Listen! In spirit and in truth shall man pray to God, but not with the lips as the children of the world do, who suppose that they have served God by having exercised their lips for a time.
And if you want to pray in spirit and in truth, then love God in your heart and do good to all friends and enemies, and your prayer will be just before God!
Now if someone has exercised his lips before God at certain periods for a short time and during this exercise thought of all manner of worldly things which were closer to his heart than all his loose prayer, yes, closer than God Himself - say, can that really be called prayer?
Truly, millions of such prayers are heard by God in exactly the same way as a stone hears the voice of one crying aloud!
But if you pray to God by means of love, then you need never ask whether you should worship Me now as the most holy God and Father.
Whoever prays to God like that, he also prays to Me. For the Father and I are of one love and one heart."

But everywhere on earth, bounds have been set for man, be it for good or for evil; but, in like manner also bounds have been set to each institution, and also every nation. When it shall be full of the divine goodness, then the people and its land shall begin to overflow with blessing: if however a nation and its land become full of wickedness, then without any pity, a strict sentence shall be passed upon it. The nation had played out its evil role, and the country shall be changed into a desert, as will be the case with this country in a time not very far off!